Greetings farmers!
We are still planning on farm day this Saturday!  Come on out if it's not raining!
When: Saturday, Dec 13th, 2014; 10-1pm
Where: at the farm! just slightly North of 333 Airport Street, HMB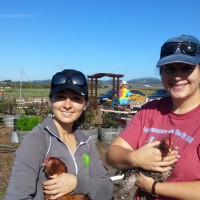 Tasks:
1.) build a fire pit
2.) put new plastic on the green house. 
Make sure you say hi to the chickens and pick some veggies before you leave!
See you then!
-the farm team