Hello farmers!
Here are some pictures of our first sprouts splitting the earth to make their way to the surface.  They were planted during the last Farm Day, July 7th, less than one week ago. 
[Click on the pictures to view them larger!]
 Thank you Kathy and Max for your perfectly timed daily misting of our Big Wave crops.  Steve, thanks for showing up to drill the strategic watering holes.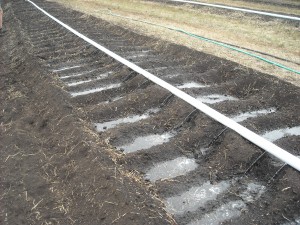 [Watering the seeds at the farm.]
Posted by Catherine