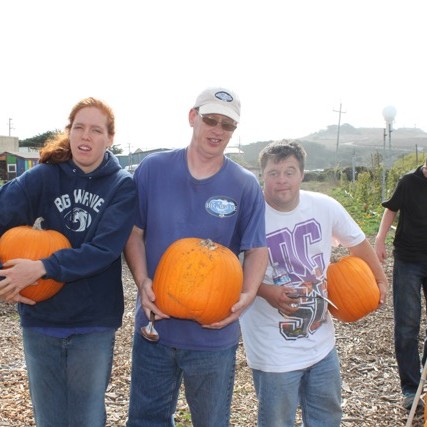 Our Goals
Develop, maintain and improve a sustainable, year-around, food production system that will supply the daily requirement of fresh fruit, salad greens, vegetables and eggs for our residents and kitchen.
Participants learn how to grow their food and raise eggs in an organic and sustainable manner using the Square Foot Gardening method.
Develop farm-related micro-businesses that will provide employment opportunities for our residents.
Create, develop, maintain and improve a place and opportunity for our residents to experience Community, Discovery, Learning and Nature.
.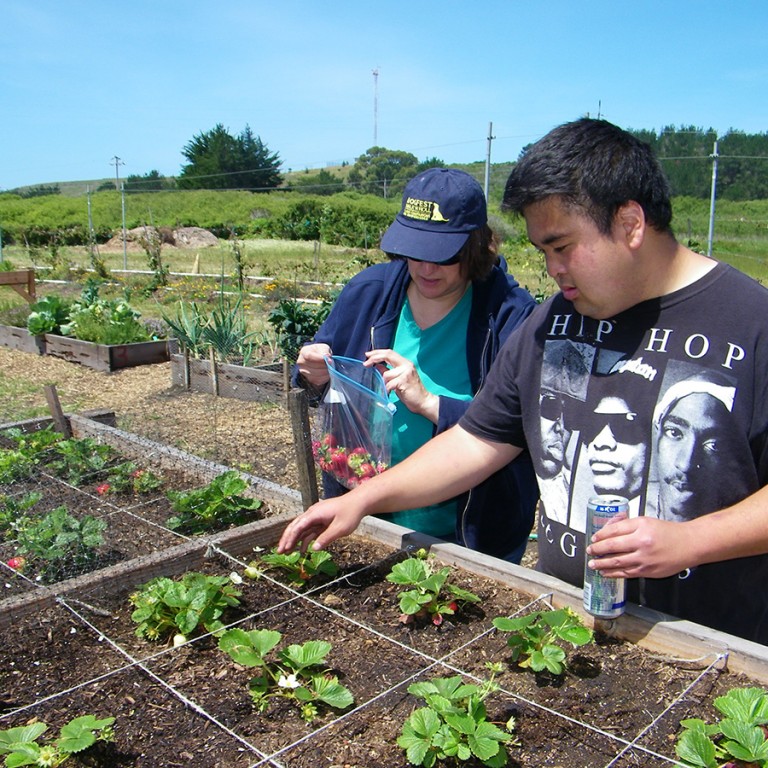 Methods
Organic methods. One third of soil mix is compost which is rich in organic nutrients.

Design. Our garden is adaptable for different needs with greenhouse gardening, raised and low beds, and a variety of garden methods.

Soil Conservation. Employs non-renewable peat moss, vermiculite, and Big Wave–grown compost.

Land conservation.

Water conservation. The nature of vermiculite and peat is that that they both retain water well.

Adaptation and utilization garden curriculum to train in food production

Inclusion of garden and community building activities and discussion during Farm Days to encourage people to grow organically!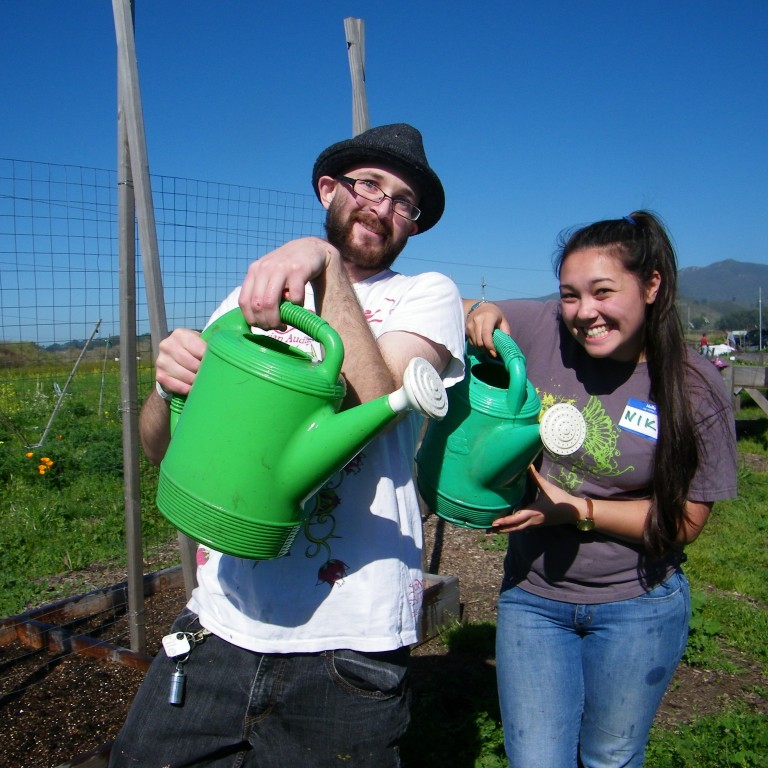 About the farm
In 2011, Big Wave decided to farm a small plot on its property. The intent was to learn how to grow fruit and vegetables in a sustainable manner for the eventual Big Wave residential facility. The residential plan calls for at least a 5 acre parcel available for farming and egg production. Traditional rows were tilled and planted with blueberries, blackberries and vegetables. The team was encouraged by the fact that there was a plentiful source of water, rich soil with a high volume aquifer and well.

The current farm supports, raised-bed, container, vertical and row types of growing fruit and vegetables.

The farm hosts 5 adult day programs that visit 5 days a week to learn about growing produce and practice job skills.

The farm also hosts visitors from other adult day programs, schools, college groups and corporate groups.

Farm days are held on the 2nd & 4th Saturdays of the month and are aimed at maintaining and improving the farm. Projects range from building composting bins, constructing trellises or chicken coops, and growing harvesting fruits and veggies.

The  farm committee continues their education by connecting with other resources including: Garden for the Environment SF, Pie Ranch, CRAFT (small farmer education), Master Gardeners and USDA. They also collaborate with other small organic farms, take classes and attend conferences to improve upon their current methods.